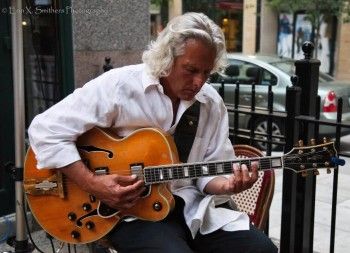 Steve Deconti has been a professional musician for over thirty years. Before that he was a passionate student of the art form and still is. Steve graduated from Berklee College of music in 1980 with a degree in composition. He studied with many great teachers including guitarist John Damian, improvisation guru Charlie Banacos, and composer/arranger Michael Gibbs.
            Steve plays many different styles of music. His principle instrument is guitar but he also sings, plays flute, and mandolin.
            He has played with many of the top musicians in RI, MA, and CT in concerts, recordings, radio and television appearances, public and private performances. These artists include world renowned jazz trombonist George Masso, Paul Nagel, (Bozz Scaggs and Bobby Mcferrin pianist), Dan Morretti, Greg Abate, Dave Zinno, Mike Metheny, Mike Renzi, Marty Ballou, Marty Richards, Ron Murray, Kent Hewitt, Dino Govoni, Steve Langone, and many more fine local musicians. He has opened for jazz guitarist Stanley Jordan, and Jazz pianist Makoto Ozone. He had the opportunity to perform with the great Cab Calloway, Jack Jones, Vanessa Williams, crooner Eddie Fischer, the Temptations, and Jay Leno.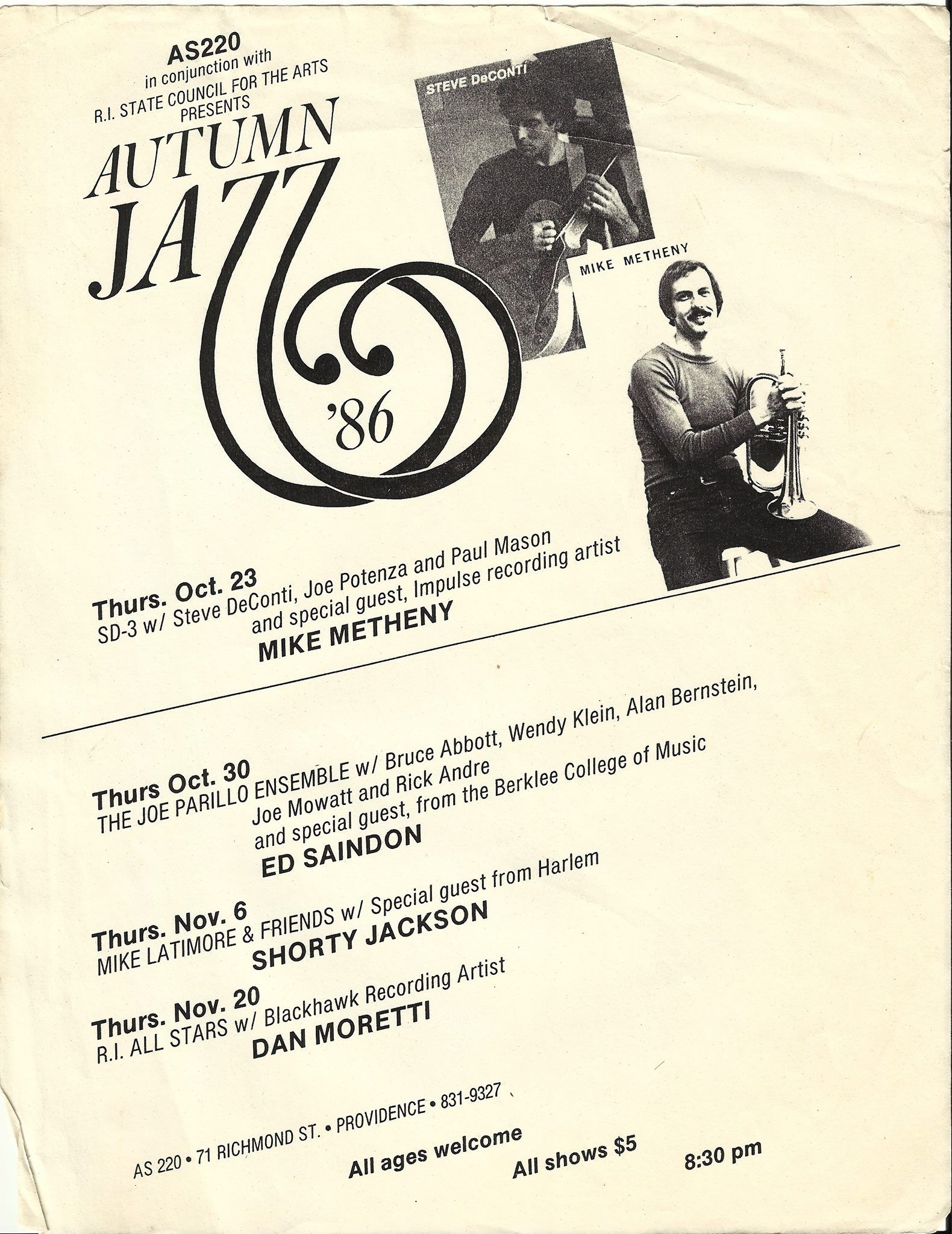 A Blast from the Past
            Steve is a registered composer and songwriter with BMI. A recent collaboration recording with vocalist and pianist Cheryl Hodge has been licensed for film and television with Synch Free music, NYC.
            He was the founder and principle writer for the trio "SD3" with Paul Mason and Joe Potenza and the quartet " Sons of Bark" a popular jazz quartet in the mid 1990's featuring drummer Bart Lingley, bassist Joe Potenza, and vibraphonist Jim Seabra. They performed live on WGBH radio in Boston, played festivals and jazz club around Boston and Providence including Ryles and 1369 club in Inman Square. They released one recording "Gigantic Art Sale"
            Steve released a self-produced recording "Surfjazz" in 2008, accompanied by bassist Marty Ballou and drummer Marty Richards.
           In Dec. of 2019 The "Sonic Surfers" recording was released. This is a collaboration with Dan Moretti on sax. Marty Richards on drums, Lou Baciarelli on bass. Steve and Dan contributed the compositions on this all original music outing.
            More recently he has been working as a soloist, in piano and guitar duos, and bands. He has performed concerts at Brown University, RISD Museum, Chans, The jazz Underground Café, Courthouse Center for the Arts, Narrows Center for the Arts, Catherine Hepburn Cultural Arts Center, The Spire, Sandywoods, Cross Mill Library, The Lilly Pads music series.
            Steve also loves to teach and share his knowledge of and passion for music with students of all levels.  He has also been educator for many years and headed the jazz program at The Wheeler School in Providence for ten years.  At the present time is jazz guitar instructor at CCRI in Warwick RI. He also teaches at his home studio in South Kingstown, RI and at Wakefield Music, in Wakefield RI.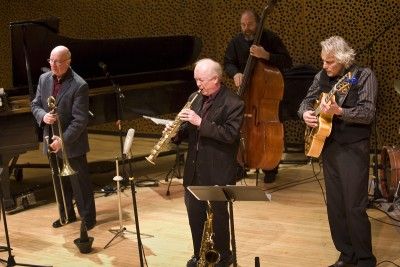 Previous events
The Sonic Surfers, cd release, Pumphouse Music Works, Peacedale, RI
please come out and share a special evening!!
Bassless trio, Steve DeConti, gt. Kent Hewitt, pno. Mike Conners, dr., Pumphouse Music Works, Peacedale, RI
classic jazz tunes, Standards. love playing with Kent and Mike. Please come out and be a part of this special trio gig